How We Operate - Buying Online Alloy Wheels, Spacers, Tyres and more
HOW WE OPERATE - ONLINE WHEEL & TYRES ACROSS THE GCC AND BEYOND
Wheel Nation is the Middle East's First and Largest online alloy wheel & tyre retailer. Although we are an online based company, local based customers are still able to view wheels before making the purchase. The below details will clarify the questions we most often get asked.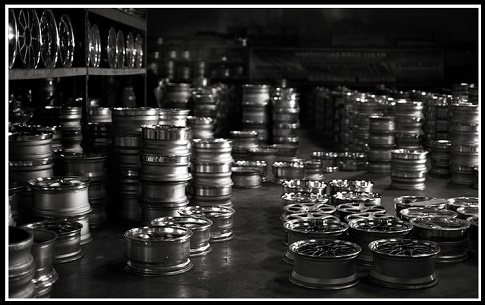 Process:
1. View and decide on a preferred wheel/tyre option via our website or contact us on email or whatsapp and we can share designs with you for your vehicle.
2. Contact one of our team to confirm fitment and availability of the desired wheel or tyre.
3. Request your viewing or test fitting appointment, which we provide via our official fitting centre partners across Dubai. (International customers may request high resolution images and/or video footage of the respective wheels / tyres for viewing and inspection purposes).
4. Local customers can complete their purchases at our fitting centres, or opt for our national delivery service.
Installation:
We arrange all installation services through our official and fully insured fitting centres across Dubai. All our services are of the highest standard and provided at no extra cost.
Delivery:
We offer both domestic and international shipping options. We aim to fulfil local (UAE) delivery within 24 hours. Please visit our International Delivery section for detailed information on shipping to your country.
Our Guarantee:
Applicable to all our customers, we include a unique 100% Money Back Guarantee on every product we sell; whether new or used, original, aftermarket, or reproduction. For more information, please read our Unique Money Back Guarantee section.
Payment Methods:
Bank Transfer or Money Transfer (Western Union, Xpress Money etc) are the two payment options offered for international customers. Paypal is available at a 10% surcharge as exchange rates, withdrawal fees, commission all end up costing this. Customers requesting local delivery can also pay Cash-On-Delivery. For customers who require local installation or collection of their purchase from our partner fitting centres in Dubai, we offer Credit/Debit card payment options.
Further Assistance:
Kindly email us or send us a message on Facebook, SMS or WhatsApp. You will be pleasantly surprised on how quickly you receive replies.
WhatsApp:
+971 55 599 0959
Email: info@wheelnation.net // Web: WheelNation.Net // Social: Facebook Instagram Twitter