H&R TRAK+® 20mm Wheel Spacers (Pair)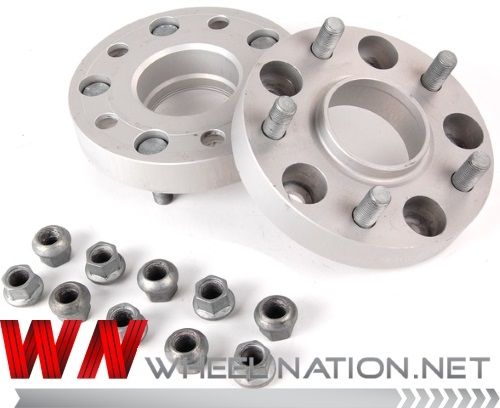 Product 1 box of 2 x 20mm H&R DRM Wheel Spacers.
Condition: New made in Germany
Part Number: 4065661
Spacer Information H&R DRM Series spacers are hub centric. To install these wheel spacers, you need to bolt these spacers to the OEM studs using the included special nuts, and then the wheels are bolted on to the spacers using the new DRM spacer wheel studs. Wider is Better®! H&R TRAK+® Wheel Spacers move your wheels and tires outwards so they are more flush with the fender - instantly giving your vehicle the perfect stance. High end sports car manufacturers use every millimetre of fender space available in their design for the best looks and highest performance and so should you. With TRAK+® you can fill the gap in your fenders and GO WIDE®! TRAK+® Wheel Spacers are manufactured from a special proprietary alloy specifically developed for H&R that is lighter and has a higher tensile strength than 6061-T6 billet aluminium. H&R TRAK+® Wheel Spacers are hub-centric and feature a full contact hub - just like the factory hub - for even load force distribution and lateral support.